09 October 2015 //
EDL Packaging Engineers, showcased one of two recent water bottle wrapping systems at 2015 Pack Expo in Las Vegas. The water bottle wrapping system provides private water bottling companies greater packaging flexibility compared to high-speed packaging systems.
"The private label water bottle market is a niche market that many local and regional bottlers have been able to break into," said General Manager Ken Carter, "many of these companies runs are typically smaller and have a wider variety of bottles than national brands. EDL used proven technology and integrated it into our water bottle wrapping systems designing and manufacturing a packaging system that meets the customer's exact needs."
The side feed automatic bundler with high efficiency shrink tunnel is designed to run 120 – 12 oz bottles into 4 by 6, 24 packs per minute.
System features include:
Small Footprint
Quick change over film
PLC and servo product control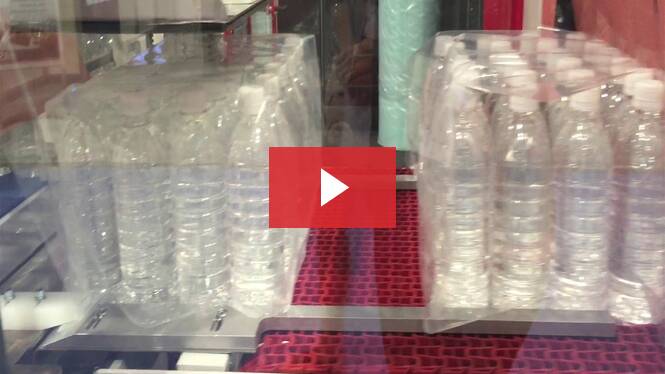 The second water wrapping system, uses flight bar technology and has the capability to run both trayed and trayless packs for a variety of bottle types and sizes.
System features include:
Packages of 300+ bottles per min (size dependent)
Ability to run wide range of bottles, both P.E.T. standard, and bullets and glass ranging in size from 12 oz to 1 ½ liter.
Pack sizes range from 6 to 24 count
About EDL Packaging Engineers: EDL Packaging Engineers manufactures secondary to end-of-line packaging solutions for bundling and tray forming systems for multiple industry type sand a variety of challenging environments.  Equipment designs begin with standard modular components and integrated with applicable technologies.  Film width's range from 16" to 144" for standard shrink bundling applications, allowing us to tailor solutions to a variety of products, sizes and package types.  For more information on EDL Packaging, click here to contact us